If you happen to live in a cold place or in a place which has cold winters, then chances are you have a fully functioning heating service in place. Given the conditions you live it, it is thus extremely important for you to get this system serviced once in a while to make sure that it does not fail you when you most need it. We, at Bolton Constructive Service, bring you this very service, at an extremely reasonable price. This allows us to cater to the needs of customers from all walks of life. Our reputation is built on our ability to deliver efficient services, in a hassle-free and swift manner. If you live in and around the areas of Cary, or Raleigh, and want fast and emergent responses in regards to servicing of heating systems, then we are the firm to rely on. Our technicians and experts are available around the clock as we understand that a device can malfunction at any given time of the day.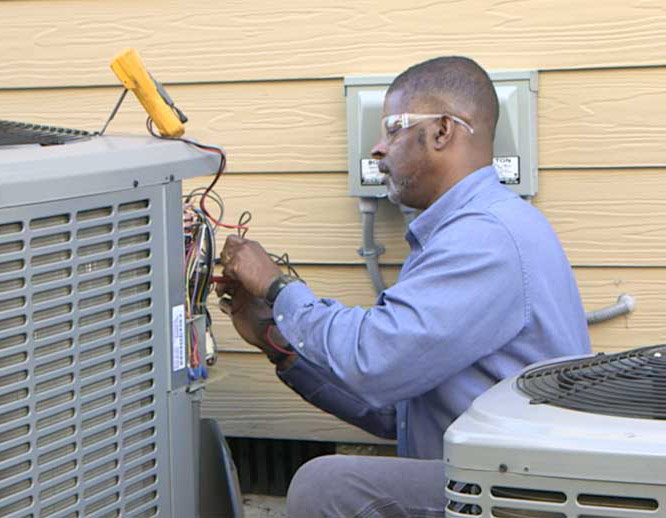 Here, we have put together 3 reasons why you should regularly get your heating system serviced. Take a look.
Reduction of Energy Bills
Firstly, the amount of money that you will be able to save on energy bills will be significant. A well-maintained heating device runs more smoothly and prevents energy or utility bills to rise beyond a certain limit.
Maintaining Insurance Coverage
Next, insurance companies often insist on insuring only those devices which are maintained well. This not only reduces the amount of your premium due but has a lesser chance of requiring claim settlements on your part, as a well-maintained piece of equipment is less likely to be damaged.
Lastly, a well-honed machine is less likely to breakdown. This inherently implies that lesser repairs are required. The benefits of this are two-fold. Costs are reduced on repair services as well as on replacement parts that might be needed.
So, if you want your heating system to run impeccably, then get in touch with us without further delay.