Plenty of hot water is one of the many advantages of tankless hot water heaters. You'll have enough hot water for everything if there is a constant supply. Additionally, tankless hot water heaters can help you save money. They use less energy. Using one can help you save money on utilities. They also require less upkeep than conventional water heaters. You might never have to deal with situations like these again if you have a tankless water heater. The hot water from a tankless hot water heater never runs out. Additionally, the units last longer than standard water heaters. Water heaters without tanks use less energy. Your utility bills could go down if you put one in.
Let us look at the benefits of installing a tankless hot water heater:
Energy Savings 
Tankless water heaters only heat the water that is needed. When it's needed, they heat the water. The units are more energy efficient thanks to this on-demand heating. Tankless water heaters can save up to 34% more energy than traditional models.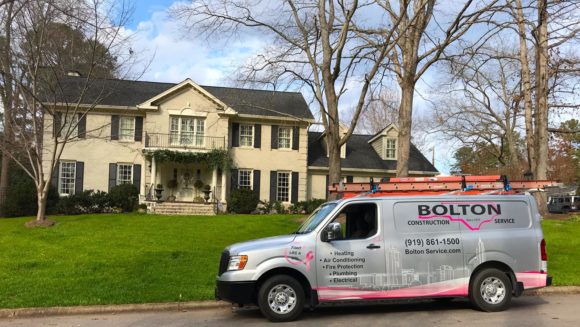 Reduced utility costs 
A tankless water heater can save between 27 and 50 per cent more energy than a conventional model. Additionally, it can simultaneously serve all high-demand points in your home. The bathroom, kitchen, and laundry room all have access to hot water.
Less Maintenance
Tankless water heaters require less upkeep than traditional models. Without regular upkeep, they can function effectively for four to five years. Depending on the quality of your water supply, a tankless water heater will require maintenance regularly.
Bolton Construction Service offers professional tankless water heater installations and repairs to businesses in Raleigh, Holly Springs, Morrisville, Cary, and Garner areas. We want to help you get the water heater your business needs to be successful at a price you can afford by working with your budget.