Is your air-conditioner producing a weird noise when you switch it on? Is there an accumulation of water around your machine? Or the worst problem is if your AC is not cooling the room despite turning it on for a long time? Well, this means that your AC is old and you need some repair. We, at Bolton Construction & Service, LLC, can be the right choice for you. We are an experienced, reputable, and reliable company that offers you all kinds of AC services that includes both repairing and maintenance. We have been in this business since 1925 and have been offering quite satisfying services to our clients. We are a licensed and insured company with a solid customer base. We had well-trained and knowledgeable experts who know how to repair the air-conditioner and might even be able to provide you with further tips on how to maintain it better. So, if you are from areas like Raleigh, Clayton, Garner, or Holly Springs, and need AC repair services, then you must choose us now.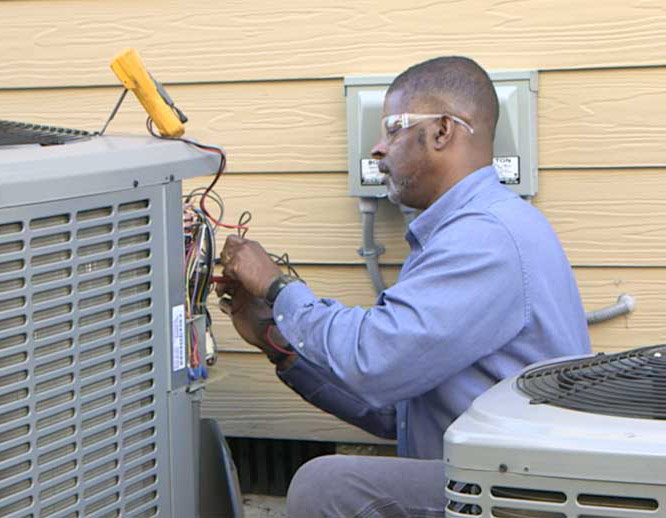 Here, we have put together a few important questions to ask a company before choosing an AC repair service. Take a look.
Do you have an efficient and responsible staff to carry out the repair of your air-conditioner?
It is important to choose a company which has efficient staff who have thorough knowledge about repairing ACs. So, you must ask the company if they have the right experts to carry out the repairing of your AC.
Can you offer free quotes for the charges of the AC repair service?
If you get free quotes from a company offering air-conditioner repairs, you can understand which company will be suitable for your budget. Also, you will be able to compare the prices with others and see if it is the lowest rate that you can get.
And if you are sure about opting for us after getting these answers, then contact us today.