Due to the extremely scorching heat, it has become nearly impossible to survive without an air-conditioning system. Everybody wants a calming and cooling atmosphere to live, whether it is your residential living or commercial space. However, you also need to maintain your system and ensure it has a long span of life. That is why hiring a company which offers residential and commercial air-conditioning service is essential. We, at Bolton Construction & Service, can be a great solution for you. We are a local and family owned business that has been providing heating and cooling assistance to a number of people since 1925 now. We are aware and understand that your HVAC unit is a crucial system in the house and must be protected. Therefore, we always try to give you a quick response through our HVAC repair hotline available 24×7. So, if you are from areas like Cary or Raleigh, you can resort to us without any hesitation.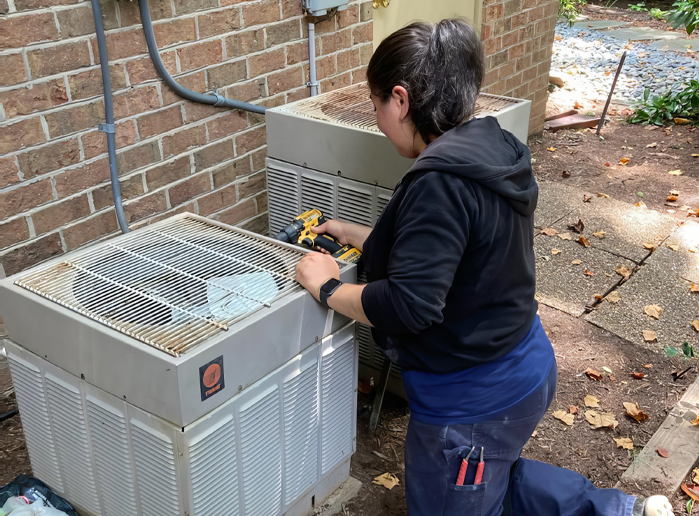 Are you wondering that why you need to hire a professional for your air-conditioner services? Well, here we have put together a few benefits of getting the job done by a certified professional. Take a look.
Get Higher Level of Expertise & Knowledge
First of all, the kind of knowledge and level of expertise that can be shown by a certified professional owing to his or her training and experience in this field is definitely something that cannot be acquired from an amateur. So, it is better to depend on a credible air-conditioner service with proper professionals to carry out any such job.
Prevent Unnecessary Expenses
Next, you can save your money by going to a professional first. If you try to get it done by an amateur, there are chances that things will get damaged more than being repaired. In that case, you will have to spend more on its repair or even replacement. So, it is better to hire a professional and avoid such unnecessary expenses.
So, contact us today to get a supreme level of professional service for your air-conditioner.